FAQ
一 07, 2013
Why ZZHZ need a longer production date for a launching gantry?

已关闭评论
ZZHZ is one of China leading manufacturers to produce high quality launching gantry for highway and high speed railway. With annual productivity 10 sets, ZZHZ launching gantries have been exported to at least 10 countries and receive good reputation.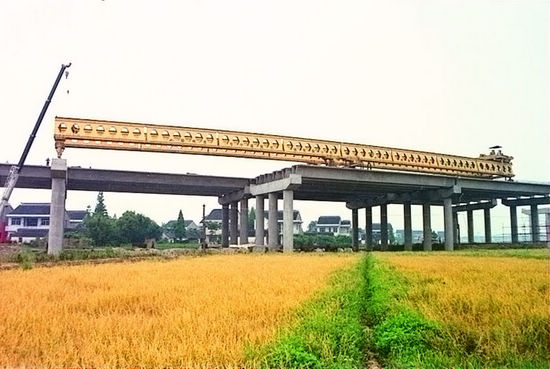 At present, launching gantry has been a proven product in ZZHZ, while it still has a longer production date. For launching gantry for highway bridge construction, it costs 60 days or 70 days; for launching gantry for high speed railway, it takes 70 days or 90 days. Why? Below is a simple analysis about it.
Steel materials purchasing: 3 days
Custom-made electrical and hydraulic system and other components: 20 days
Fabrication, processing and welding: 30 days
Inspection and trial run: 10 days
Transportation: 7 days to Tianjin port or other ports
You see, besides normal production and transportation, ZZHZ takes 10 days at least to inspect and initially run the launching gantry to ensure its normal operation in the worksite. Once a problem is found in the trial run, it can be immediately checked out and solved, then we guarantee the customer can use the machine without trouble in the worksite and that it is unnecessary for us to repair the machine time and time again.
Besides, ZZHZ promises a quality warranty period: 1 year. During the period, any trouble caused by quality problem can be solved in time without any charge (troubles caused by abnormal operation is not included).
To sum up, a longer production date is responsible both for customers and ZZHZ itself. Thus it makes a win-win situation.