Which Factors Influence the Price of the Bridge Building Crane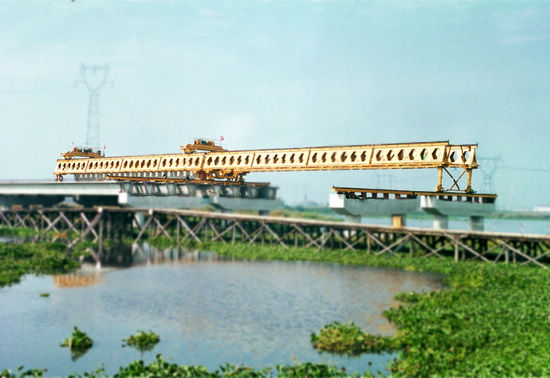 The bridge building crane is a kind of equipment that puts the precast girders on the bridge piers, which makes great contribution to the bridge construction in our country. Due to the fast development of the high-speed railway, more and more bridge building cranes are used in the railway construction. As a result, there appear more and more manufacturers and the prices of the bridge building crane differ a lot. Why should that happen? The following are the factors that influence the price of the bridge build crane.
1. The brands. The famous brand can ensure not only quality but also the service. You can get more guarantees from the large brands, which causes the differences in brands.
2. The models. Each mode caters to one kind of customer group. The models vary according to the different needs. And hence, the costs are different.
3. New or old equipment. The new equipment can use the new tech and better components, which increases the cost. As time goes by, the price will decrease gradually with the popularity of products.
The important purpose of Zhengzhou Huazhong Construction Co., Ltd features "Become Creative, Become Better". Welcome to our company to buy the bridge building crane and we will provide sound service for you.