Infrastructure construction projects in the world are on the rising at late 20th century, all kinds of bridges appear. And gantry crane and launching gantry provides convenience for smooth construction.
In 1999, to develop highway bridge launching gantry in China, ZZHZ invites Mr Huang Cixun, the senior engineer to design the product. Mr Huang Cixun is a famous steel structure specialist with rich design experience in domestic hydroelectric system as one of designers of Gezhou Dam permanent ship lock in China.
Traditional crane steel structure has 3 types: box girder, truss girder and bailey frame, Mr Huang Cixun firstly developed triangle honeycomb type main girder by combining above 3 types. The main girder is called isosceles triangle honeycomb girder because hexagon in the web is similar with honeycomb, this special structure chooses triangle support structure of truss girder, uses steel plate instead of steel channel, forming stable load bearing structure with clapboard. The honeycomb girder is a little lighter in weight than box girder, but higher than truss girder, and the stiffness is between the two girders, featuring low deflection and good wind resistance. Both box girder and bailey frame are connected by high strength bolts with a long time installation, while honeycomb girder uses special high tension pins, striking 6 pins into connecting parts just takes a short time and greatly meets the demands of frequent worksites shifting.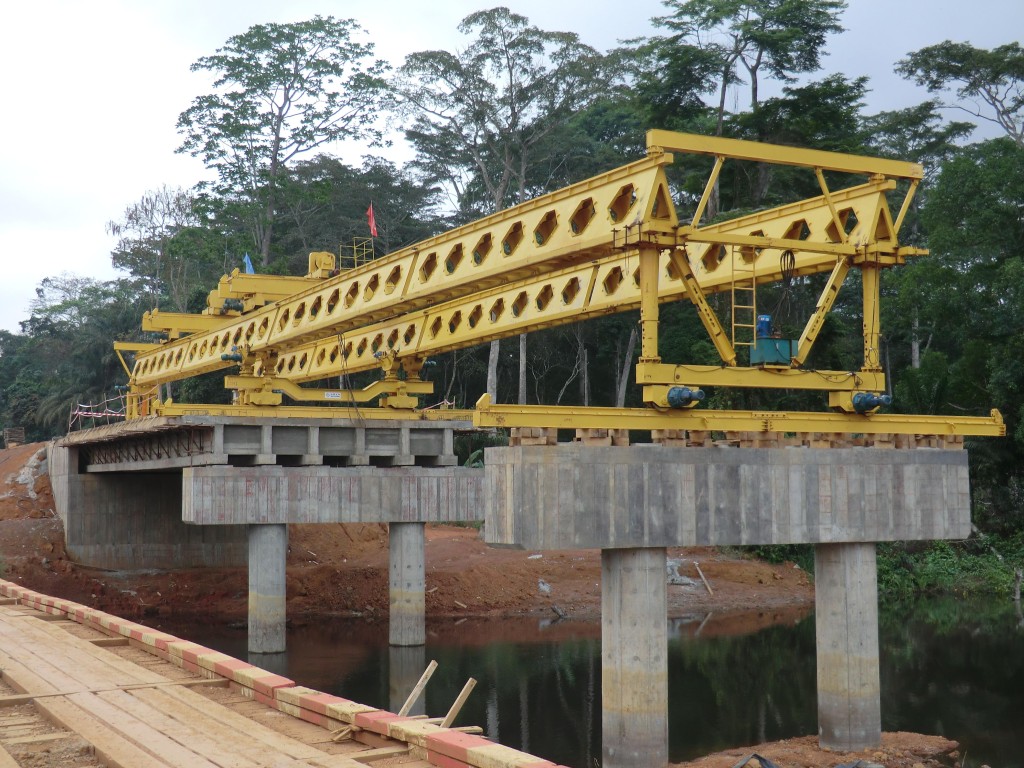 When the honeycomb girder suffers the high wind, a part of wind passes through the honeycomb hole, another part moves up along the inclined web plate, thus effectively reduce wind influence on the equipment, especially suitable in mountain areas and seaside.
After the honeycomb girder is fabricated, Mr Huang Cixun submitted the patent application to national patent office in 2000 and became the first person developing honeycomb girder in the world after getting the approve.
Mr Huang Cixun applies honeycomb girder into gantry crane and launching gantry, it is founded that the most suitable lifting weight range for honeycomb girder is from 5t to 300t after repetitive calculation and test.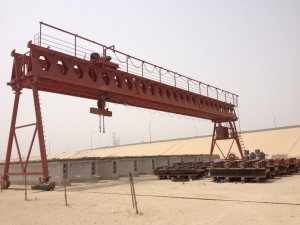 Till now, honeycomb girder has been widely used in domestic projects such as highway, high speed railway, metro and light rail as well as exported to countries such as Vietnam, Indonesia, Laos, Singapore, Saudi Arabia, Qatar, Guinea, Cameroon and so on.