HZPA150 launching girder construction state is whole span hanging construction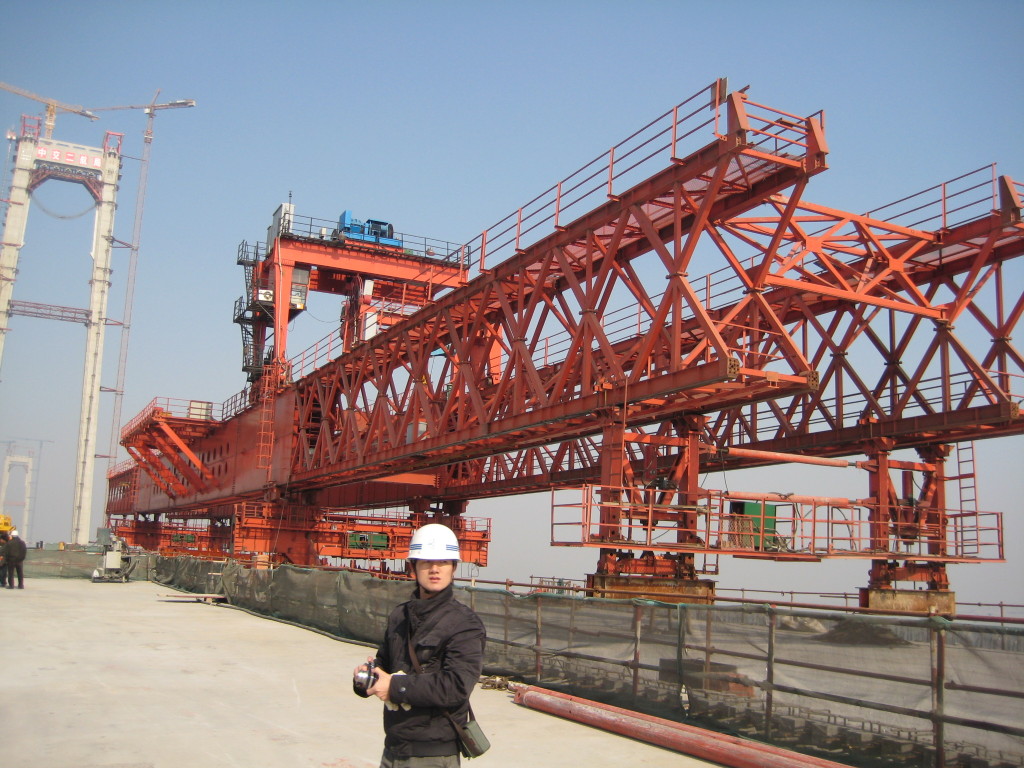 1 locating basis
Longitudinal positioning for the whole machine: relative position of front support leg and main frame does not change, as span decreases, rear support leg moves forward, centre line of support leg shall parallel with centre line of piers
Horizontal positioning for the whole machine: take center line of bridge as locating basis, the launching girder is installed symmetrically.
2 hanging construction of segments in one span
All external force in working shall be taken by front and rear support legs, which is transferred to piers and pile caps by stand column under front and rear support legs. Specific process to install girders: feed girder below the bridge—lifting—hanging—adjust segments roughly—coating epoxy resin—precise alignment—tension permanent pre-stressed steel—remove suspender—one span installation is finished.
3 longitudinal movement to cross spans
Front and support legs move by themselves to relevant position, with oil cylinder pushing force for longitudinal movement, the launching girder can realizes crossing piers, and moving forward in a horizontal curve can be adjusted by horizontal moving mechanism on front and rear support legs.
4 horizontal adjustment of launching girder
Horizontal movement flange position is reserved in front and rear legs, which can push main frame to move laterally on main girder of support legs.