The Differences Between the Honeycomb Girder and the Box Girder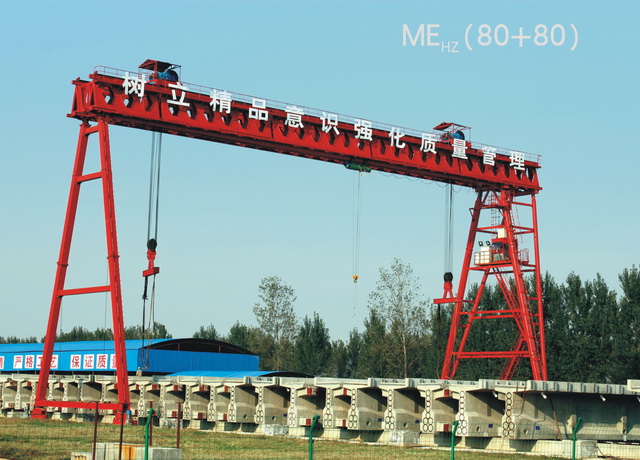 The main beams of gantry crane produced by Zhengzhou Huazhong Construction Co,.Ltd employ the structure of isosceles triangle, which has applied for national patent.The structure features light weight, stiffness, small deflection, strong resistance of wind and other advantages. The design of the main longitudinal girder retains the load-bearing steel plate on both sides of the box girder, and removes the upper and lower non-load-bearing steel plate with the top direct welded together and the lower instead by channel steel, designed to be triangular cellular beams, which retains the advantages of box girders, but also overcomes the shortcomings of box girder.
Compared with the box girder, the honeycomb girder is characterized by light weight, high safety and strong resistance of wind;
Compared with the trussed girder, the honeycomb girder has a large welded contact surface. Therefore, the honeycomb girder has a low deflection and high rigidness. The two main longitudinal beams are connected with six steel pins.
The main longitudinal beam of the honeycomb girder uses the load-bearing plants, which are more expansive than these used by the trussed girder.Therefore, under the premise of the same configuration and weight, the cost of gantry crane produced by Zhengzhou Huazhong Construction Co,.Ltd are more expansive than the truss girder. The reason why we have adopted this structure is that the cellular beam crane has three advantages over the truss girder crane: a.more durable main beam; b. Smaller deflection and c.higher safety.