Inspect the Bridge Erecting Crane before It Starts to Work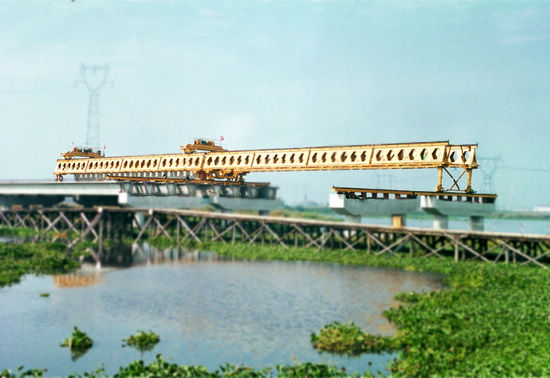 To prevent the occurrence of emergent accidents and control and deal with the accidents timely, to minimize the losses caused by the accidents and to protect the benefits of the society and the enterprise, some effective measures should be employed.
The accidents including the crane injury, staff falling and machine overturn may easily happen on the bridge erecting crane. We conclude some points for you to refer to with the hope that they can help to protect the benefits casino online of the society and the enterprise and decrease the accident rate.
The type of the bridge erecting crane should confirm to the requirements of structure; the operators and staff must be well trained and in position with certain certificates;the bearing parts of the assembled bridging equipment should be inspected and confirmed by the professionals before they are used in the construction; the command and the contacting signals should be correct.
Before the machine starts to work, the front and back legs should be placed properly with good lighting in the evening; the previous work should be well done before the machine goes through the holes and the rails must be clear; the machine must cooperate with the transport girder well.
After the work, whether all the devices are in the safe place and the power is off should be inspected. The doors of the driver's cab and the windows of the electrical box are closed well.