(1)Install the first span
As the launching girder installs the first span, the middle support leg usually stands on the abutment, so at the time foundation base for its lateral sliding rail must be solid and firm to avoid an accident caused by launching girder going down in the process of installing girders; before the front support leg moves longitudinally, adjust its height to the proper position; before the launching girder moves longitudinally, make a comprehensive check.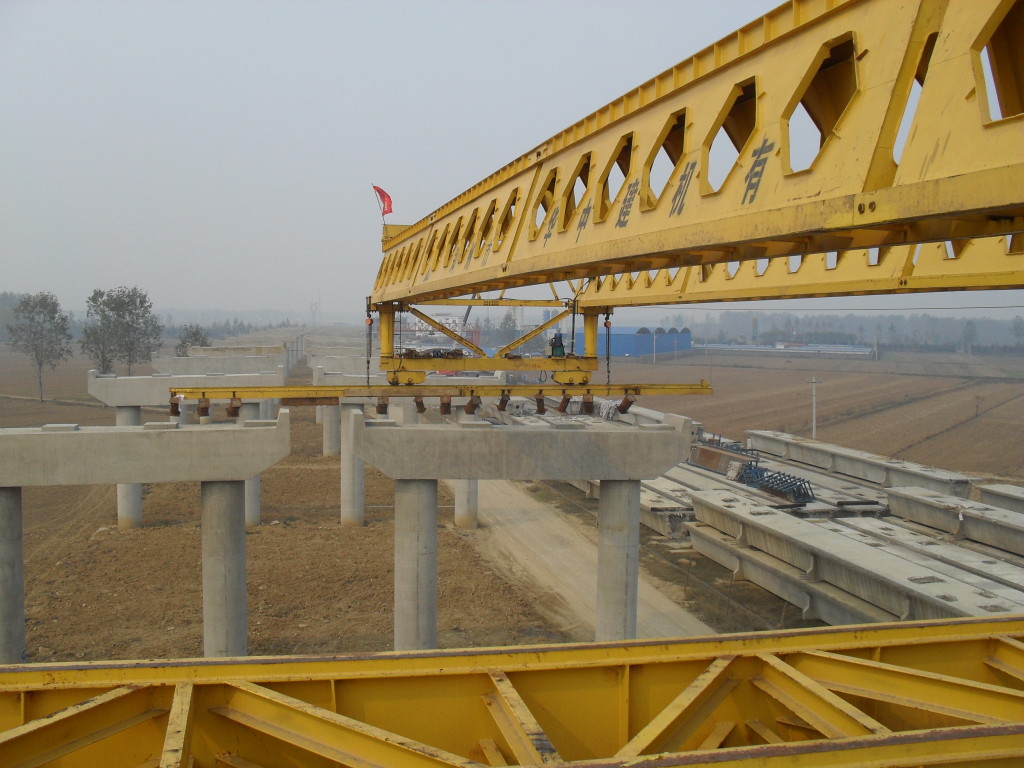 The launching girder is newly used to install the first span, so lower the installing speed to be familiar with the equipment.
(2) Install the last span
As the launching girder installs the last span, the front support leg needs stand on the abutment at front, so its height must be lowered down. Middle part of front support leg shall be removed and set with short sleeve, then connect it with bracket and connecting cross-beam which is connected with moving gearbox.
After the launching girder stands in a level, start installing the last span.