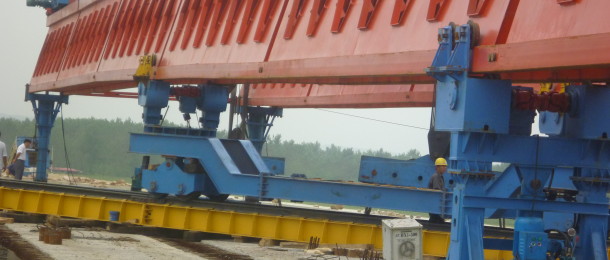 A  skew bridge refers that a bridge longitudinal direction axis is not vertical to crossed river flow direction or route axis. The skew bridge is often seen in intersections of two highways or more.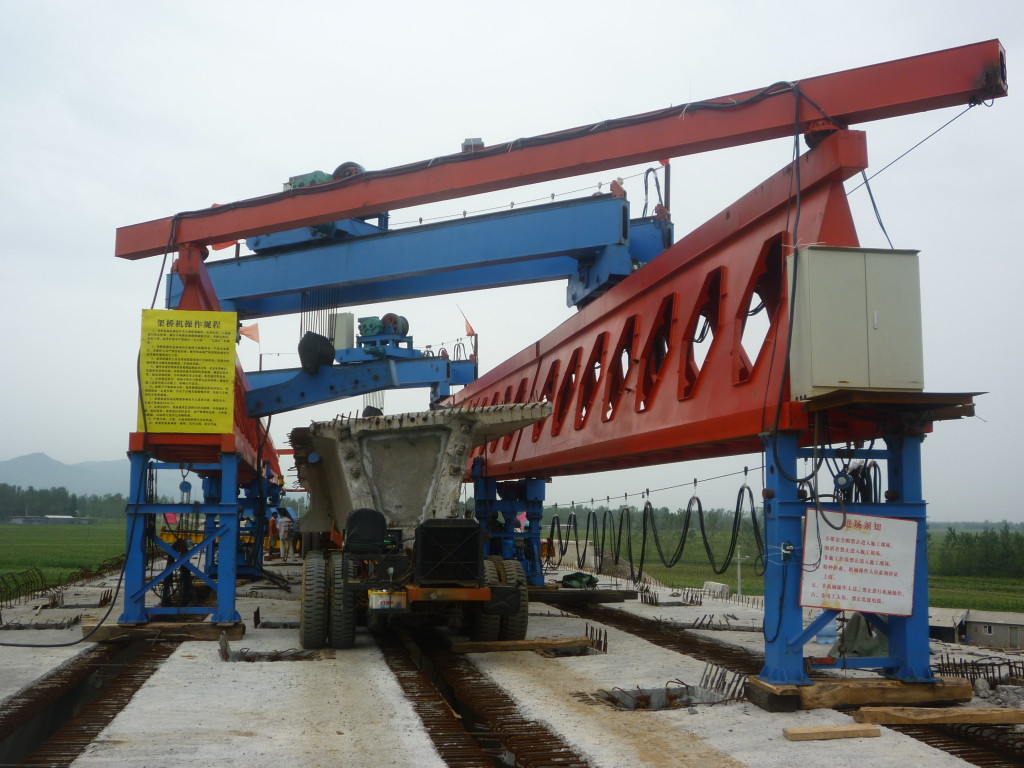 Generally, the start pier is perpendicular to route axis, and next piers are not, until the last pier vertical to route axis, the skew bridge comes to an end. The launching gantry made by ZZHZ can construct skew bridge with a max skew angle 45 degree.
As assembling the launching gantry, it is assembled to have a angle 45 degree shown as the picture. And its lateral sliding rails shall  be arranged to suit the piers and support legs of launching gantry.