It is suggested to use P43 or above rail for the walking type launching gantry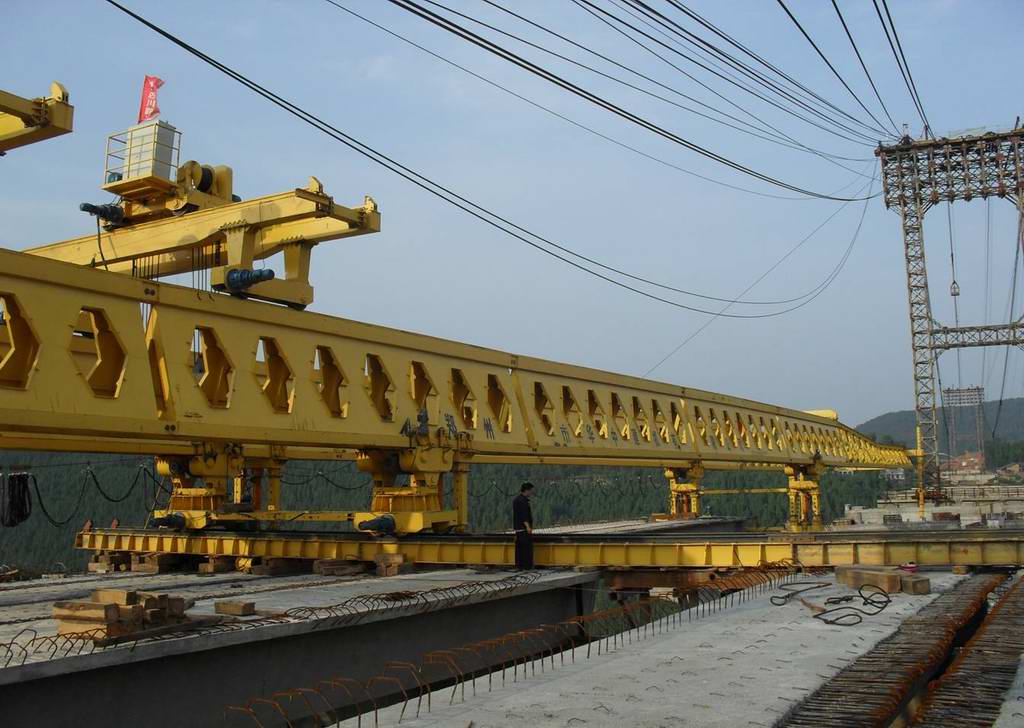 1. lateral running rail arrangement of overhead launching gantry
the overhead launching gantry does not need longitudinal rail, and lateral rail shall be arranged for front and middle support legs, sleepers layout shall be firm and stable, fix rail outside on the sleepers with spikes, and buckle symmetrically edge of two rails with spikes at inside of rail; for rail joints, cushion block is used in the middle, and rail clamping plates connected by long bolts at outside.
2. lifting trolley rail arrangement
Lifting trolley rail is directly fixed on main longitudinal rail, rail joints are firmly connected by rail clamping plates, limit switch and rail stop irons are set at two ends of rail.
Rail arrangement demands smooth and suitable rail joints, correct rail gauge and firm and stable support cushion block. Distance dimensions between two lateral rails ( front and middle support legs) shall be strictly controlled to a parallel.
Rail arrangement requirements
| | | | |
| --- | --- | --- | --- |
| No | Item | New arrangement | In use |
| 1 | Rail top height difference in same section | ≤25mm | ≤40mm |
| 2 | Launching gantry rail gauge difference | ±5mm | ±6mm |
| 3 | Launching gantry longitudinal slope | ≤3‰ | ≤3.6‰ |
| 4 | Rail straightness(in 2m at random) | ≤1mm | ≤1.5mm |
| 5 | Height and side deviation at rail joins | ≤1mm | ≤1mm |
| 6 | Interval at rail joints(20℃,rail length12.5m) | | ≤2mm |