How the Bridge Building Crane Building Bridge on the Highway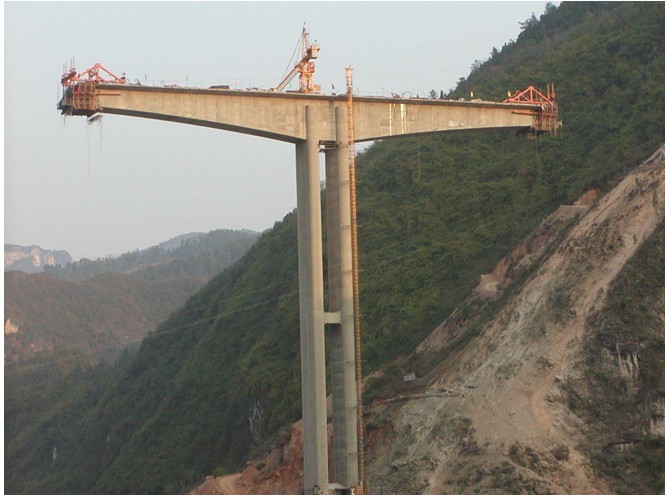 On the highway, the bridge building crane for highway is usually used to erect bridge. The HZQ honeycomb bridge building crane is one kind of newly made crane, which has gained the national patent. It especially fits the projects with small girder field. It can erect 4 pieces of girder and erect bridge in the opposite direction, which cuts the construction cost and period.
After the assembly of the bridge building crane is completed, the operating situations of each mechanism should be checked. After that, the main beam should be placed levelly and meanwhile, the precast girder should be transported to the end of the machine by the girder transport to pass the hole. The outrigger cylinder must be placed firmly so that the main beam can be elevated to the appropriate height; then insert the pin in the casing, and the legs (with sliding track) move forward 50 meters on its own to be in place. The legs and track are pad solidly; then the cylinders on the front and back legs are forced. After that, the pins are pulled out and the whole machine fell down, so that the main beam falls on the legs and rear bracket idler wheels。
The trolley are lifted to be beside the middle triggers. The mechanism of the middle triggers is started to make the main beam move forward for 20m.