With total length of 16,000 km, China railway high-speed CRH exceeds all length of high speed rail mileage in other countries (account for 60% of global total length). It popularizes the high speed rail to the public.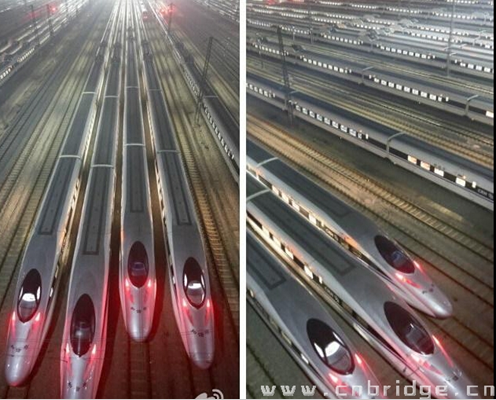 Started by Qinhuangdao-Shenyang special passenger railway in 1999, China high speed railway reached 16,000km operating distance at the end of 2014. CRH380A created highest speed operating test in Beijing-Shanghai section for 486.1km in history of world railway. With a total length of 2298km, Beijing-Guangzhou high speed railway has the longest operating distance in global market.
China high speed railway technology is in the ascendant, which surely will be the leader in the future. There are 3 important reasons, namely the most massive high speed railway network (more than 60% of total length in the world), the most complicated running environment and the largest passenger numbers; these objectives must lead China high speed railway technology to the best in the future.