If we disassemble and reassemble the overhead launching gantry as it finishes installing bridge girders, it will cost a lot of time and manpower and money, so fast worksite shifting to another place is necessary.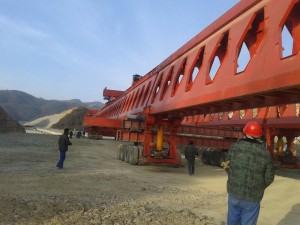 After finishing installing precast girders, hydraulic cylinders in the support legs jack up the complete machine, then 2 sets of girder carriers drives into the proper position of overhead launching gantry, lower down the main girder onto the girder carriers, take back hydraulic cylinders, then 2 sets of girder carriers carry the overhead launching gantry to the next worksite.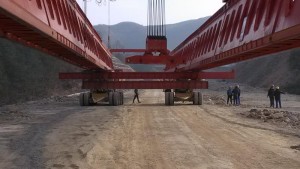 Like this, we do not need to disassemble the launching gantry, it is transfered to another worksite easily and conveniently.