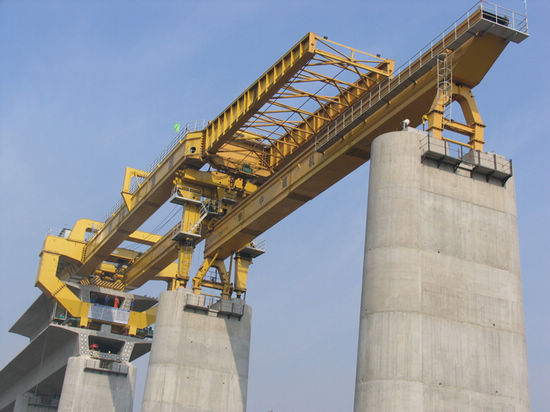 As for construction machinery, whether the hydraulic system in good condition is an important index. Qualified oil is fine safeguard for hydraulic system and right maintenance is its fundamental for reliability service. In general, specific operations about maintain for hydraulic system are as following:
1. To choose suitable hydraulic oil.
Hydraulic oil is playing a part of passing on pressure, lubricating, cooling and sealing, and etc. In fact, the leading cause for early malfunction phase is improper choice for hydraulic oil. Different types of hydraulic oils can't be mixed, so that chemical reaction can be avoided.

2. To keep off solid & impurity interfusing hydraulic system.
There are a lot of precise components. Once solid impurities are making an intrusion, blocking will occur easily. Clean oil is vital for hydraulic system. Therefore, below tips should be remembered.
A. The tools for adding oil must be kept neat and we had better filter the oil at first.
B. Air and water can't be mixed into oil because air will make it oxidize and deteriorated and water may lead hydraulic components to rusted and accelerate the abrasion.
3. To avoid rough action during operation.
Brutal handle is so inadvisable that it may cause shock load and decrease the service life of construction machinery. Do not forget to maintain it at regular intervals.
Email: zzhz114@gmail.com        Tel: 0086-371-68000000