Djakarta local time October 16, China consortiums lead by China Railways Corporation sign a formal joint venture agreement with Indonesia state-owned consortiums, the joint venture will be in charge to build and operate the high speed railway project from Djakarta to Bandung.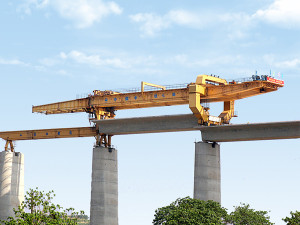 The high speed railway from Indonesia capital Djakarta to its four largest city Bandung has a total length 150km with design speed 300km/h, which is expected to finish in 3 years from start in November 2015. At the appointed time, travel time from Djakarta to Bandung will be shortened to 40 minutes from more than 3 hours.
China Railways Corporation will fully show China high speed railway comprehensive advantages such as advanced technology, reliable safety, strong adaptability and higher cost performance, accelerate and push forward the construction of high speed railway by coordinating whole heartedly with Indonesia partners.
For further creating brand "China High Speed Railway" and pushing forward China railway going out, Djakarta-Bandung high speed railway project will have an important demonstration effect