It is always rainy and thunderstorm in summer. so some large machines such as launching gantry and gantry crane may be rusted inevitably while being operated under outdoor environment. It will decrease their span life.
There are two kinds of measures of anti-corrosion for launching gantry as following: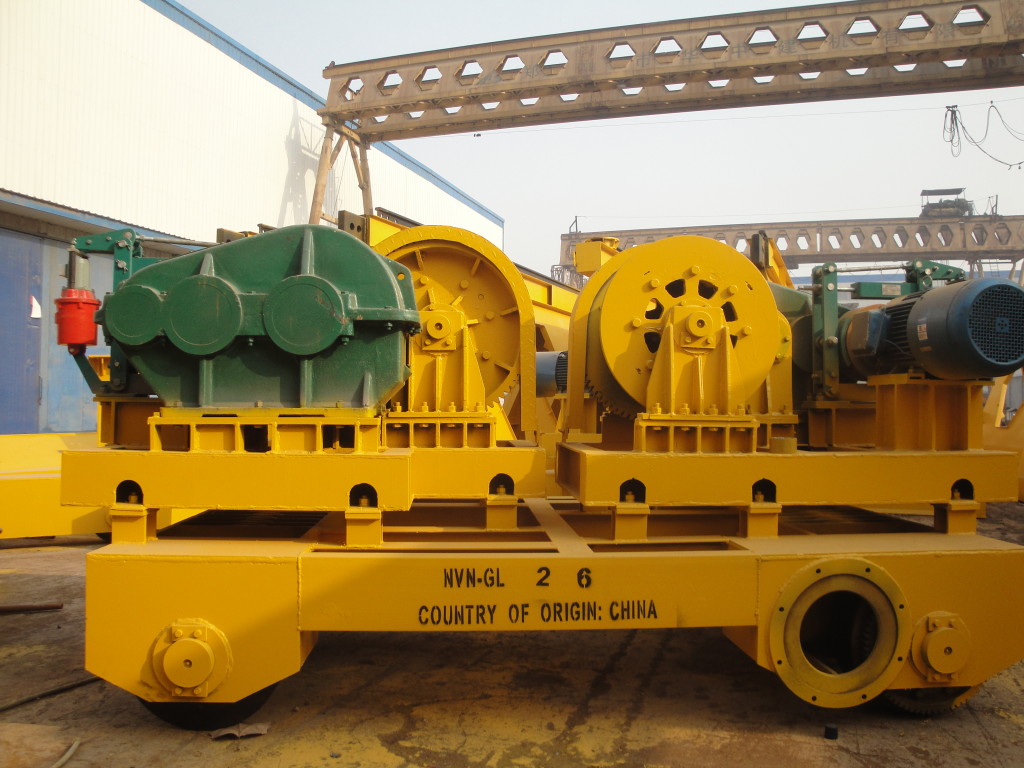 1.Coat oil grease.
a. All steel wire ropes need to be coated with oil.
b.The  fiber core shall be  immersed in oil, so that the  oil  grease can moisten fiber core  but not corrode it and lubricate steel wire rope from inside.
c.It is necessary to add oil grease on the surface of all steel wire evenly. Furthermore, as to mine-purpose steel wire  which has a large demand on friction, lifting and rich mine water, it had better add    black  oil. Because black oil has strong water-resistance and it can increase friction.
d.Red oil  grease features  membranous and anti-rust ability. In order to keep clean for launching gantry during working, thin oil layer is needed.
2.Clad layer on steel wire rope.
a.Galvanize. The thin galvanized steel wire rope has a better mechanical capacity than thick ones. Therefore, thick galvanized steel wire ropes are always used in the condition with severe corrosion.
b.Aluminize. Aluminized steel wire ropes are more corrosion, friction and heat resistance than galvanized ones.